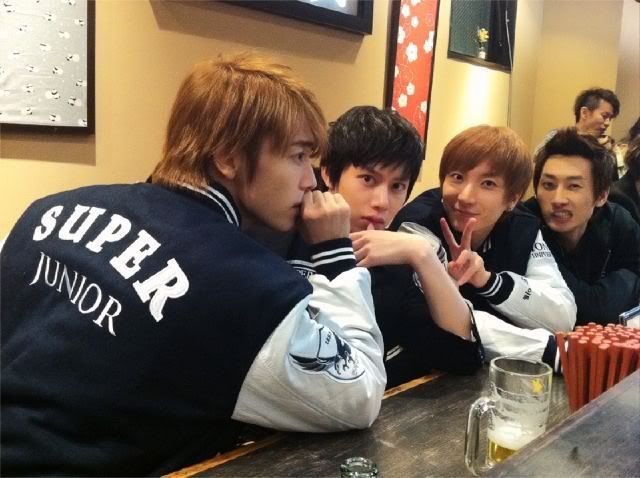 Donghae, I do not approve of your hair, they obviously made a mistake with the dye.
Heechul, I...do approve of your hair, very much *___*
Teuk, your hair never changes, so.
Hyuk, you could be alongside Nic Tse in a 1990s HK gangster film.
.....I CANNOT MOVE AWAY FROM THIS PICTURE FML I LOVE THESE BOYS SO MUCH WHY WHY.