LMAO #1:
Eunhyuk: It had been said that in some website's research, for "The Singer I Most Want to Brew Pomelo Tea for" Kyuhyun has won the overwhelming first place… really speechless.
Leeteuk: Lately, websites have been coming up with these weird polls. It's still okay to talk about who you want to go on a vacation with, but why are there these kind of polls such as brewing Pomelo tea.
Eunhyuk: And why would they want to brew Pomelo tea for Kyuhyun.
LMAO #2:
LOVE:
( for a more focused view. )
Even 14 hours behind and 2398723 miles away, I am still in love with this group ♥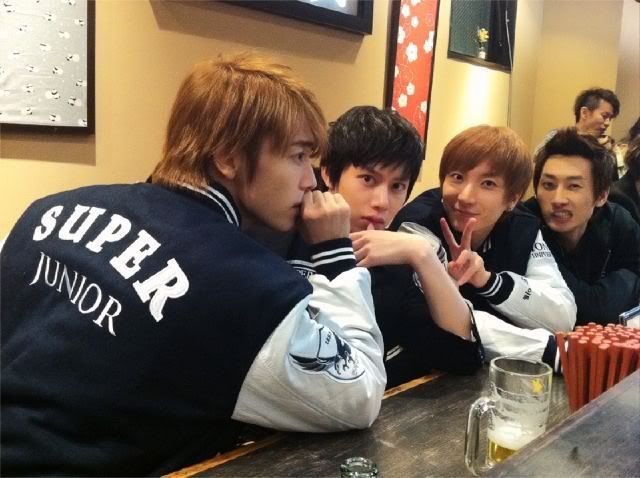 Donghae, I do not approve of your hair, they obviously made a mistake with the dye.
Heechul, I...do approve of your hair, very much *___*
Teuk, your hair never changes, so.
Hyuk, you could be alongside Nic Tse in a 1990s HK gangster film.
.....I CANNOT MOVE AWAY FROM THIS PICTURE FML I LOVE THESE BOYS SO MUCH WHY WHY.